XTOOL D1
Higher Accuracy DIY Laser Engraving & Cutting Machine
Best Downsized Industrial High Power Laser Engraver & Cutter for business starters / hobbyists / designers / artists / home-makers / professionals.
Better technologies (industrial grade steel wheel & shaft / tension wheel / synchronous belt / Compressed light spot, etc.) makes the carving more precise and the carved works perfect. With more humanized designs, you can concentrate on your creation all the time.
High Accuracy Cutting & Engraving
Adopted industrial grade structural design, the movement accuracy of xTool D1 can incredibly reach 0.01mm. With 0.08*0.08mm ultra-fine compressed laser spot, always show the best details whether engraving or cutting.
Industrial Grade ALL-STEEL Wheel & Shaft
Different from the plastic steel of other laser machines, the ALL-STEEL wheel & shaft allow xTool D1 to work with a higher precision of 0.01mm. In addition, it supports more than 100,000+ times of sliding and has a lifetime 3 times longer than that of the plastic wheel.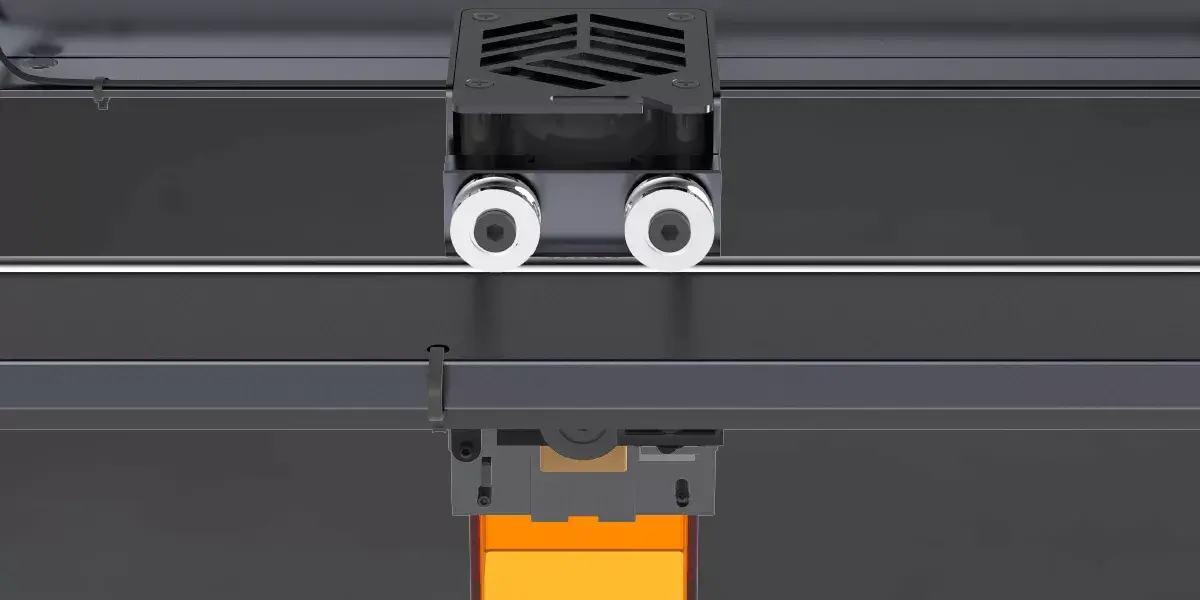 Tension Wheel & Synchronous Belt
By tightening the synchronous belt with the tension wheel adjuster, the movement gap is well eliminated, the machine vibration is reduced and the movement stability is improved, so that the engraving remains accurate even at high processing speeds.
* xTool is the first brand in its class to use closed belts, which avoids the trouble of re-installation after the belt is loosened.
| | |
| --- | --- |
| | |
| Engraving Fine Vector Graphics | 0.02mm Repeat Positioning Accuracy |
| Moderate tension of the synchronous belt is essential to the accuracy of the movement. The tension wheel & synchronous belt allow the D1 to engrave fine vector graphics at high-speed. | The sturdy structure design makes D1 more stable, and the repeat positioning accuracy is less than 0.02mm. It maintains a perfect engraving effect even after long-term use. |
Better Laser Enhances Cutting & Engraving Effect
| | |
| --- | --- |
| | Use innovative dual laser technology to combine two laser beams into one spot. The compressed spot has higher power, higher cutting ability, faster speed and better effect under the same electric power. The power of 10W dual laser xTool D1 is equivalent to a single laser 15W laser cutting machine. |
Wood & Acrylic Cutting(One-PASS)
Explore The Beauty of Acrylic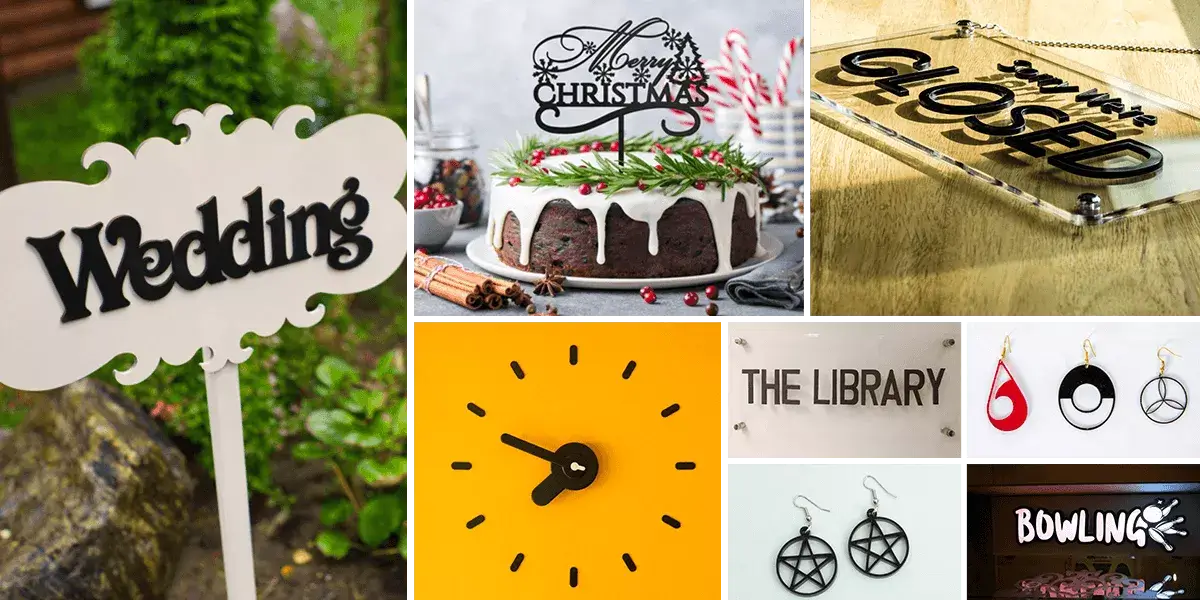 * Limited by the characteristics of the material itself, the semiconductor laser (blue laser) can only cut dark acrylic materials.
Directly Engrave Stainless Steel Metal
No coating needed - Faster speed - Darker engraved pattern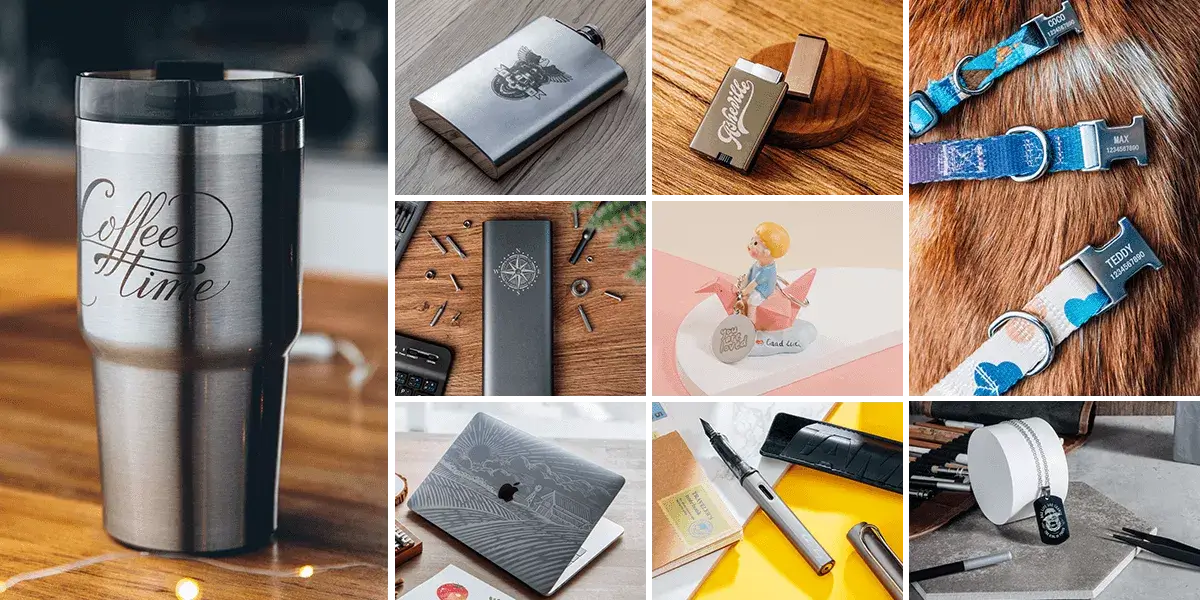 Ultra-fine Compression Spot
Use innovative compression technology to make the spot smaller and powerful, from 0.15*0.15mm to 0.08*0.08mm.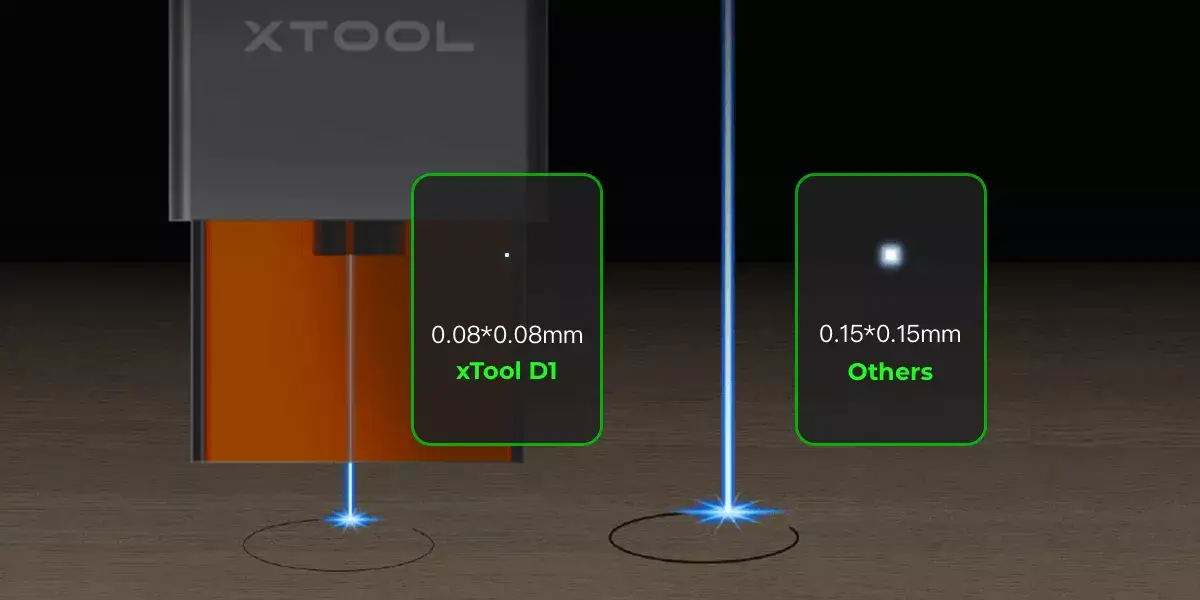 | | |
| --- | --- |
| | |
| Cutting lines accurately and making fewer burn marks. | Engraving fine and clear lines down to 0.06mm. |
Little Details. Big Difference.
The Risers

Use additional risers (sold separately) to increase the height of xTool D1 to facilitate the engraving of higher objects(use 2 sets to increase height to 140mm). Customize your skateboard or basketball to make them cooler.

Easy Focus Adjustment

Only take 3 steps to adjust the focus in 5 seconds. Pull down the original focus lever, slide the laser slider to make the focus lever close to the material's surface, recover the focus lever.

Large Engraving Area

A large working area of 432*406mm ( 17*16 inch ), more than the size of A3 paper, allows you to engrave more patterns at once. Easy to use and more efficient.

Multiple Transfer Data Ways

You can transfer data via Wi-Fi, USB cable, a large capacity TF card (Offline Use) and use D1 anytime and anywhere.
Rotary Engraving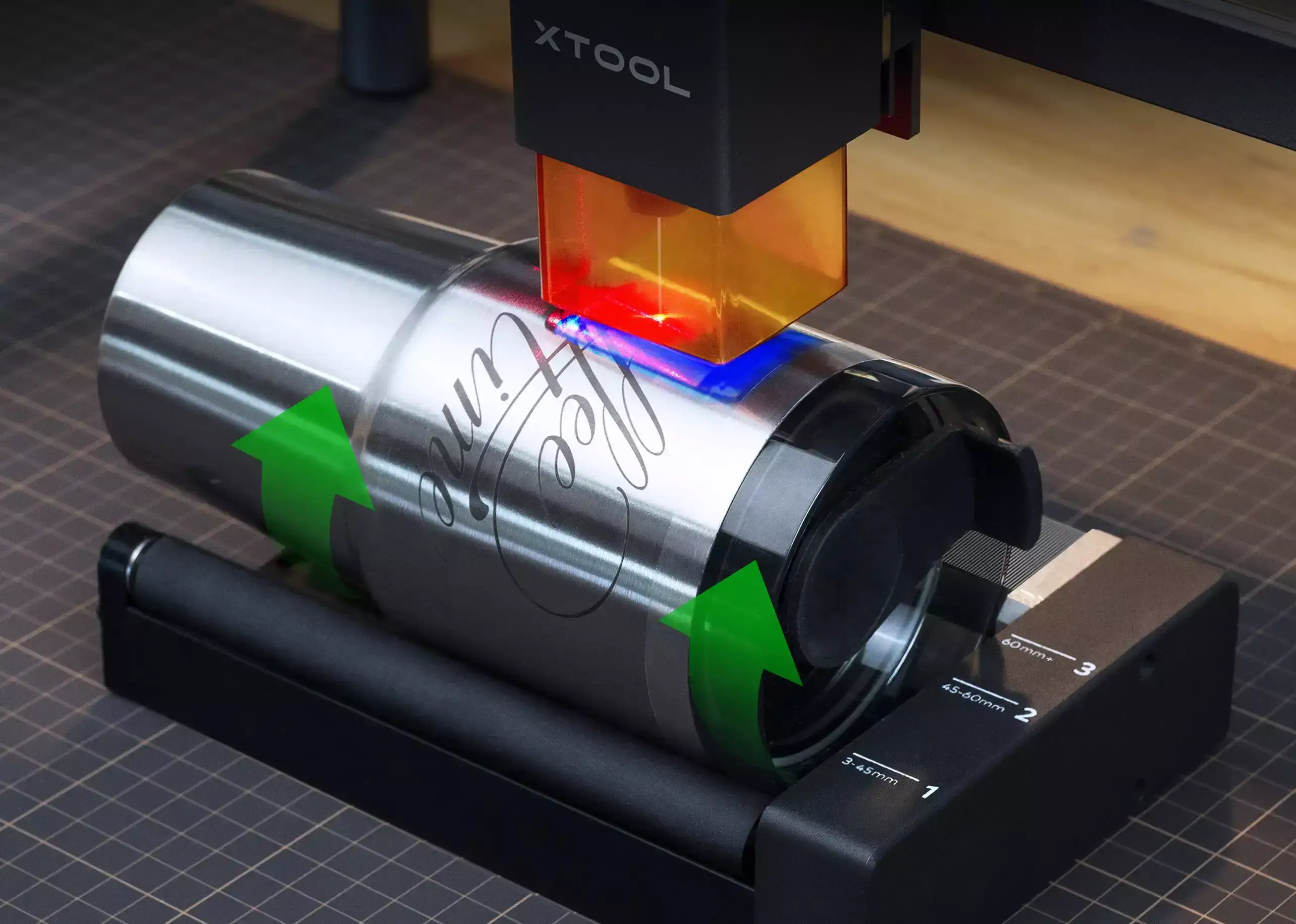 Customize a wide range of cylindrical materials with the rotary attachment ( sold separately ). Try to custom patterns on mug or baseball bat as a present! ( With 2 sets risers to engrave on cylindrical materials with a diameter of 105mm.)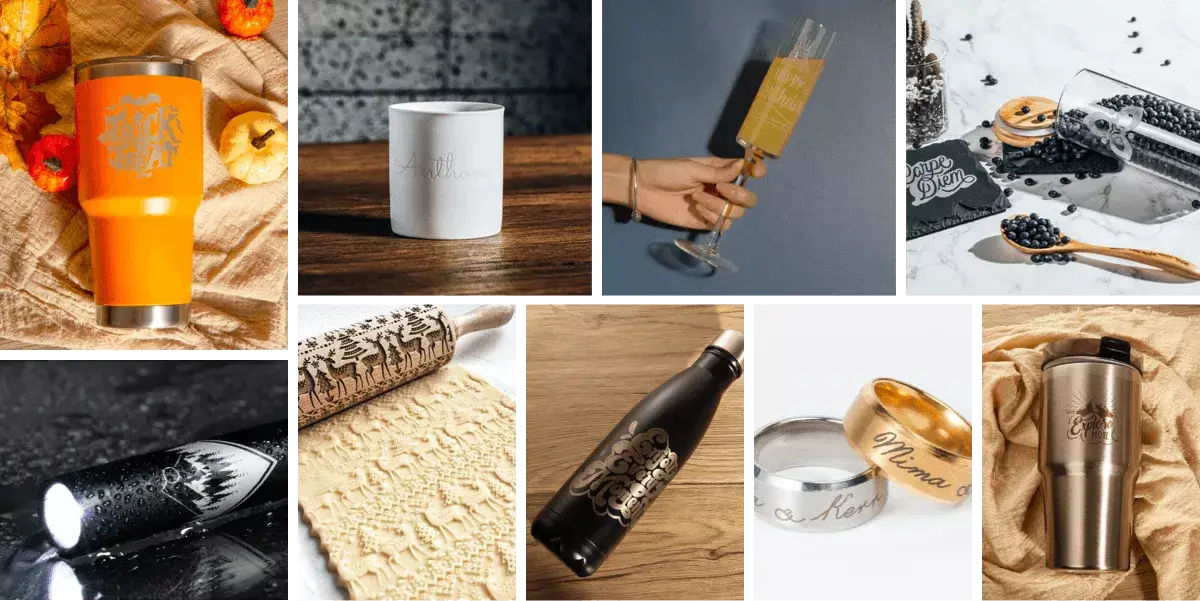 Better Software at Your Service
Get started quickly with our user-friendly software: Laserbox Basic

Equipped with specialized software, xTool D1 allows you to work seamlessly on Windows / macOS / Android / iOS devices.

Compatible with mature engraving software: LightBurn

The layout, editing, and control software for common laser cutter. Engraving file format supports NC, BMP, JPG, PNG, DXF, etc.
Genius Ideas from xTool Fans